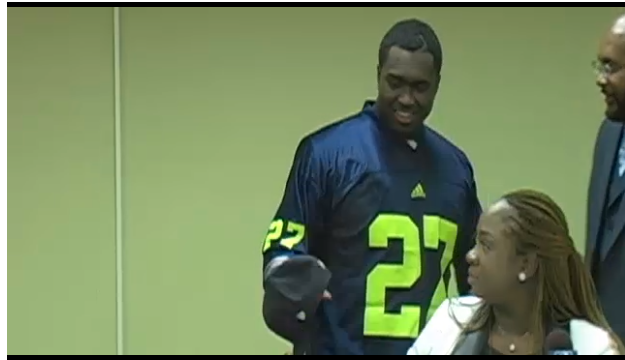 Derrick Green of Richmond Virginia has elected to play for the University of Michigan for his collegiate career. The 6-foot 220 pound running back comes with an amazing combo of power and speed.
"College coaches like my speed at 4.31 in the 40-yard dash," Green told Sporting News last year. "They also like my size at 220 (pounds), my vision, my hands, my power and the yards I get after contact. It's usually between four and seven more yards. That's what makes me a BCS-level recruit."
He will run behind the top in coming class of offensive lineman for the class of 2013 and will look to prove his ranking correct when he steps on the field.
With the question marks along the current Wolverine backfield, Green will look to make his mark right away.
Here is the link to Green's highlight tape.